Market Q&A: Thraki Yacht Painting on the rocketing refit market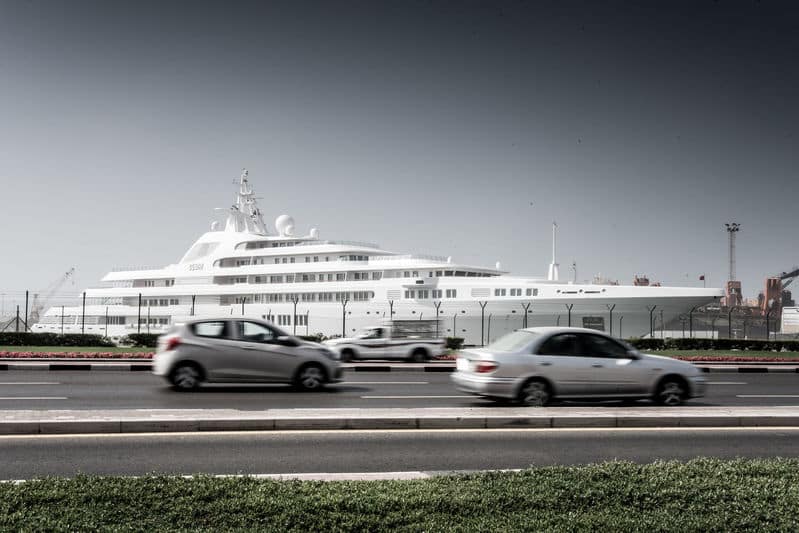 Thraki Yacht Painting GmbH featured in The Superyacht magazine
In recent years, there has been an increasing demand for intelligence about the refit market. Industry heavyweights need information about the size of the refit industry in order to estimate their expected sales and turnover. In addition, investments for stakeholders are only worthwhile if they have legitimate information about the market as a whole.
Sources such as the SuperYacht Times iQ system has already logged information on more than 2,400 refits. Building a record of all refit activity on superyachts is not easy. Variables such as standards of quality and suppliers and the opinions of owners and shipyards all have an effect on how this dynamic market takes shape. "Happy clients are the key for constant growth in this niche industry," commented the owner of Thraki Yacht Painting, Ritvan Metso.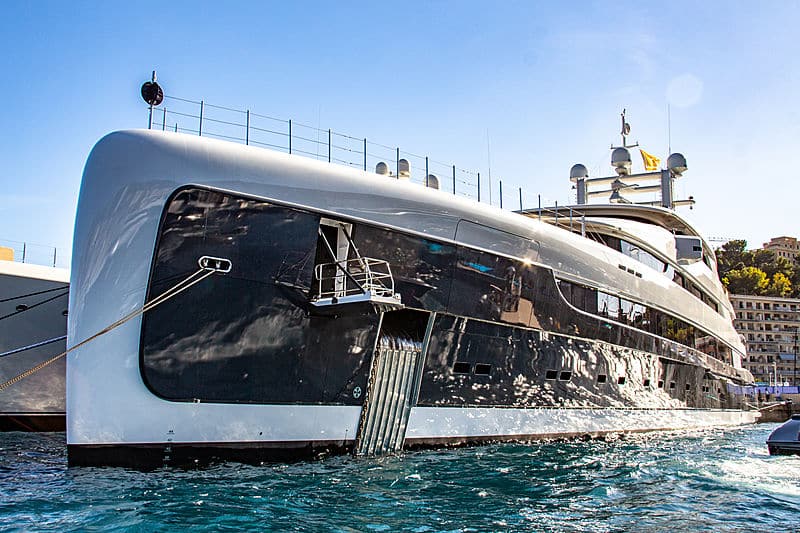 With their order books filling up with work from shipyards and owners of yachts in the 100m+ category, Germany-based Thraki Yacht Painting is continuing to build its reputation as one of the top refit suppliers. Some of their more notable refits projects include their paintwork on the 115-metre Luna and the 162-metre Dubai. With business booming this year, Thraki Yacht Painting has organised for five refits projects (both partial and full) on an impressive fleet of superyachts to be conducted in five different locations, namely: the 88.5-metre Illusion Plus in Port Tarraco, a 85.1-metre Lürssen superyacht in Istanbul, the 59.5-metre Ramble on Rose at the Icon Yachtsshipyard in the Netherlands, Feadship's 62.23-metre superyacht Virginian in La Ciotat and the 107-metre Andromeda superyacht in Toulon.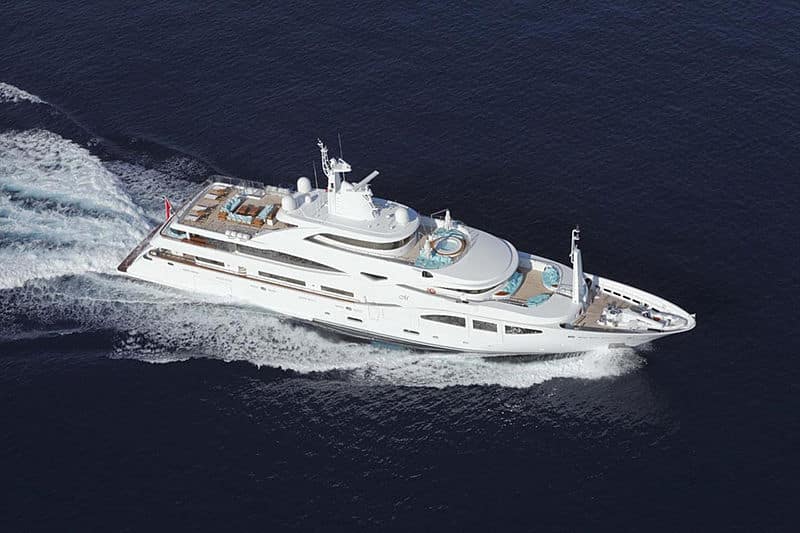 Opening up about the business of refit and his observations on the current state of the market, owner of Thraki Yacht Painting, Ritvan Metso, takes time out from his busy schedule to speak with SuperYacht Times. 
How would you describe the current refit market? 
The refit contracts have significantly increased during the last refit season and at present, with the enquiries we have received so far, I feel that the next refit season is going to be even busier.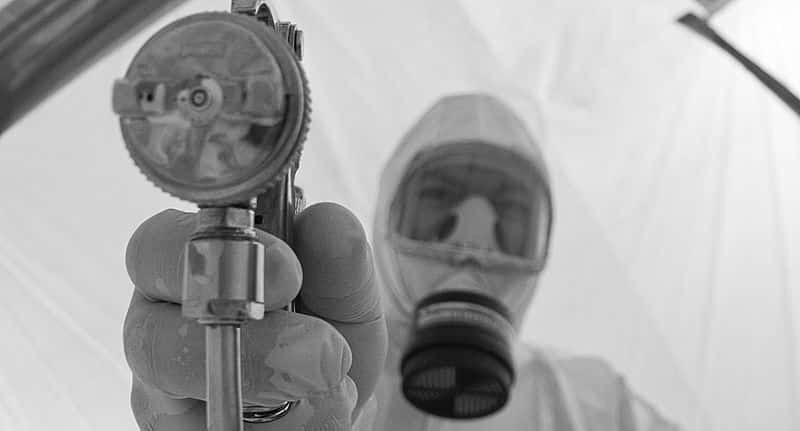 Have you noticed any particular trends in the refit market recently?
For us, we don't really feel the effects of this kind of change in the industry, as almost 90% of the time we deal directly with the shipyards or the management team. Due to respecting the NDA of our clients, we don't ever ask for the owners themselves. 
Three trends that I have noticed during the last three to four years I feel are worth mentioning are the increase in demand for restoration works on classic boats, a number of commercially finished larger hulls receiving fairing and high gloss finishing to influence their resale value and more paint jobs completed in the water instead of hardstanding.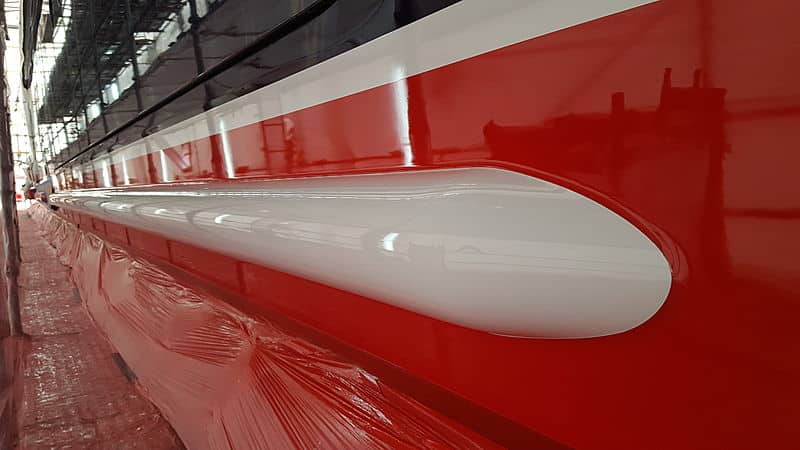 What are your expectations and predictions for the refit market in 2019? 
When we look at the new-build market there are a few selected shipyards which are consistently delivering a vessel each year. This decrease in new vessels being delivered naturally affects the refit market as owners tend to keep their existing toys upgraded and shiny. Lastly, we have seen a good investment into the big names – such as Feadship, Lürssen, MB92 and Oceanco – who are all buying or building new facilities that will enable them to provide stronger capacity on the refit market and so this is a good indication that the refit market should have higher expectations for the future.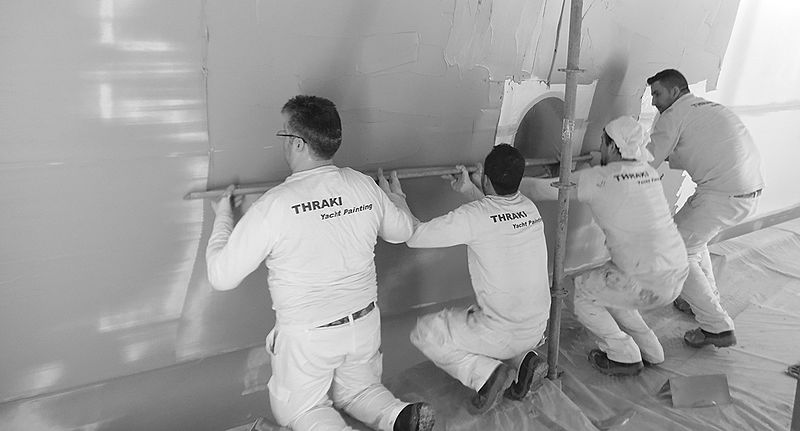 Can you tell us some of the more drastic changes or demands you have experienced during a refit? 
The main drastic thing I notice now is the demand to have a quick plan and a quick turnaround. The refit times seem to get shorter and shorter as owners and their reps want fast results, and as we all know, the yachts are getting bigger and bigger, so this isn't always feasible. On most occasions, we can still achieve the quick planning due to our manpower capacity, but I must say that, when it comes to the painting and aesthetics stage, we are dealing with chemistry and a good end result is a perfect combination of these two factors. As a solution, we – and by we I mean suppliers, refit yards and management companies – should spend more time and be more transparent with owners in explaining the pros and cons and how important it is that we can take our time during the project.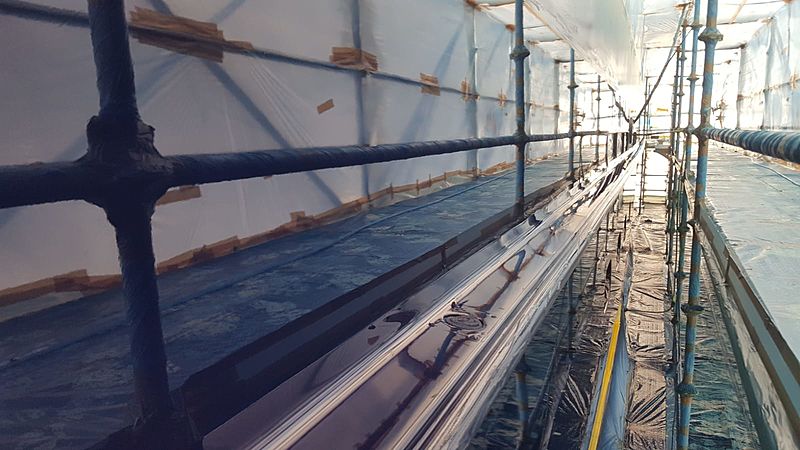 How do you track the specific works on a yacht?
We have invested in a very strong project management team to always be present on site at Thraki projects. We don't subcontract our project managers or employ managers who have been crew in the past. We make sure we keep training our own staff with new techniques and QA/QC documentation. All activities and information are reported on a daily basis to our general management team at the head office in Germany. This way we all are on top of things and can react accordingly in quick time to any enquiries that may arise.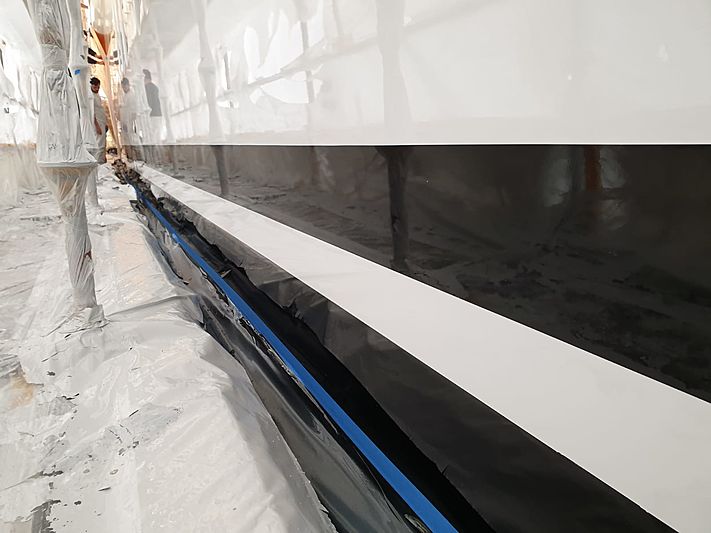 What does Thraki Yacht Painting have to look forward to? 
Being a yacht painting company based in Northern Europe, we are lucky to witness first-hand a lot of yachting activity within close proximity. During the last decade, our new-build and refit teams have finished more than 50,000 square metres of superyacht exterior surface. We can say with confidence that we have remained on schedule for our deliveries and specification projects – some of which are well over 100 metres.